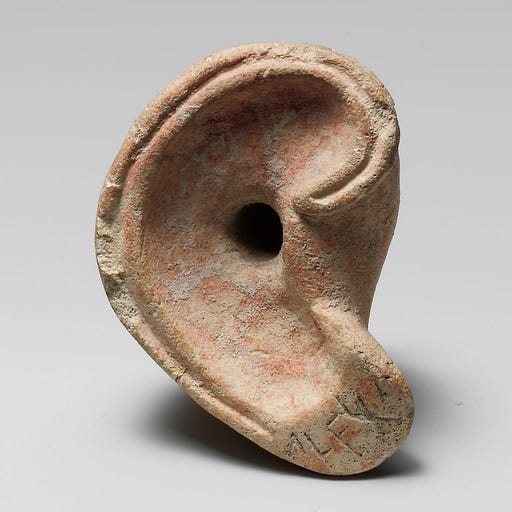 May 24 • 10M
A New Poetry Podcast by Evangeline Riddiford Graham
In Episode 1 of Multi-Verse, poet Erika Meitner discusses her lyric investigation into sea level rise
Welcome to Multi-Verse, a podcast that offers a listening space for poems usually confined to the page. With host Evangeline Riddiford Graham, poets read and discuss their poems, and unwind the multitude of meanings contained in every verse.
Dear friends,
Welcome to the very first episode of Multi-Verse, a poetry podcast hosted and produced by me, Evangeline Riddiford Graham.
Each month, I'll invite a poet to perform and discuss a poem they don't usually read aloud. Please subscribe and join me in listening closely.
---
Episode 1 features the brilliant Erika Meitner and her poem "Thumbs-Up for the Mothership," an all-embracing mini epic exploring faith, migration, and sea level rise in Miami. Ever since I first read "Thumbs-Up for the Mothership" in Virginia Quarterly Review, its opening stanza has echoed in my mind:
Never mind the beach erosion or over-building, 
the sewage containment issues or sunny-day 
flooding—there's the Gospel of Saint John: 
Everyone who drinks of this water will be 

thirsty again.
---
---
If, like me, you love listening to this poem, there's more! Erika is the author of six poetry collections, including the brand-new Useful Junk, published this April with BOA Editions. I also highly recommend her 2018 collection, Holy Moly Carry Me.
---
You can find new episodes of Multi-Verse in this newsletter, and by subscribing via your preferred podcast app. (And if you can't find it there, please let me know.) Next month's guest will be Wendy Xu!
Thank you for listening. Cheers, big ears.
---